Problem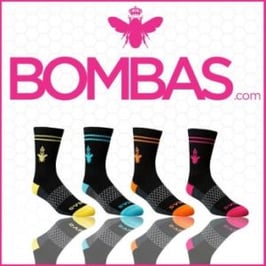 Bombas was founded in 2013. After some success raising seed money through crowdfunding platform Indiegogo, the company's big break came during a fall 2014 appearance on ABC's Shark Tank program. With the sales engine kicked fully into gear, attention turned to creating an efficient, scalable fulfillment capability.
Bombas contracted Amware Logistics in 2014 to manage back-end fulfillment.
Solution
Bombas relies on Amware for help with several key supply chain challenges:
Scale up volumes while maintaining accurate, timely order processing.
Amware has continually scaled operations to accommodate growth and recently redesigned its entire pick-face area to help do so.
Reduce shipping costs.
Amware uses a postal consolidator to combine Bombas and other B2C orders to create low-cost truckload shipments to different cities for last-mile USPS delivery.
Handle planned and unplanned volume spikes.
Using a flexible labor solution, Amware can handle volume spikes up to 10 times the account's normal order volume.
Result
According to Andrew Heath, CFO/COO at Bombas, "Amware is a trusted partner we rely on throughout the year for both normal day-to-day fulfillment, as well as larger-scale projects. It's invaluable to know that we don't have to worry when larger projects come our way, as we know our partners at Amware will be able to tackle just about anything with efficiency, transparency and attention to detail."